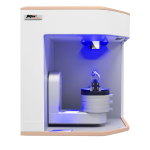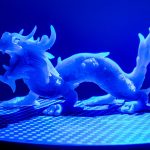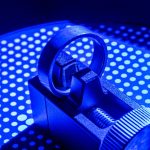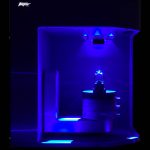 Tiger3D APEX PRO 3D Scanner
Brand: Tiger3D
Type: 3D Scanner
Camera Resolution: 2 x 6.4MP
Point Spacing: 0.029mm
3D Scanning Area (Field of View) : 100mm
3D Scanning Volume (X, Y, Z): 60 x 60 x 90mm
3D Scanning: Principle Phase Shifting Optical Triangulation
Light Source: Blue LED
CPU Requirements: Above Intel I & 9th Generation
RAM Requirements: Above 32GB
Graphics Card (GPU) Requirements: Above Nvidia Geforce 1060 2G or Higher
OS Requirements: Windows 10 64 bit
Description
TECHNICAL SPECIFICATIONS
SCANNING PROPERTIES
Description
About
The Tiger3D APEX PROSCANNER is a professional, high-resolution, desktop 3D scanner specifically designed to scan small objects with intricate geometries and fine details that require the highest scanning precision and accuracy. This 6.4 MP 3D Scanner is commonly used for matching a lost earring, creating an STL file of an organic object, scanning a faceted stone for remounts, creating bridal sets, product development and reverse engineering. 
Perform multi-angle scans with the scanners' integrated 2-axis arm that reduces scan data noise while minimizing blind spots. The advanced Tiger3D software provides a complete step-by-step process with its key features represented by intuitive, easy to under icons.
Key Features
High Quality Rapid 3D Scanning
Advanced Precise Color Texture
High Accuracy for Small Volumes
Intuitive Software
Automatic Calibration
Automatic Scanning and Active Synchronization
Compact Design
Why Tiger 3D APEX PRO Scanners? High Speed and Even HigherResolution. 
Tiger 3D APEX PRO Scanners are engineered for high speed, high quality, scanning of small objects. With a Resolution of 6.4MP  and  Scanning Area (FOV) of 100mm, micro-sized details are recognized and included in your final scan.
3D Scanning Applications 
Analysis: Identify and find solutions to any potential structural or functional defect by modeling the system or product in a virtual environment.
Quality Inspection: Compare measurements between the Tiger EYE and the nominal CAD model. Create color-coded deviation maps of any errors in 3D.
Reverse Engineering: Reverse engineer free-form surfaces and geometric objects from point cloud data back to a variety of native CAD formats.
From Scan to 3D Print: Produce detailed pieces using various materials with seamless data integration
Machine Specifications 
| | |
| --- | --- |
| Part Number | 78-7064 |
| Camera Resolution | 2 x 6.4 MP |
| Point Spacing | 0.029mm |
| 3D Scanning Area (Field of View) | 100mm |
| 3D Scanning | Principle Phase Shifting Optical Triangulation |
| Light Source | Blue LED |
| | |
| --- | --- |
| SKU: | 78-7064 |
| Dimensions: | 11.4 x 11.4 x 13.4 in (290 x 290 x 340 mm) |
| Weight: | 26.45 lb (12 Kg) |
| Interface: | USB 3.0 Type B |
| Power: | AC 100 ~ 240V, 47 ~ 63 Hz |
| | |
| --- | --- |
| Camera Resolution: | 2 x 6.4 MP |
| Point Spacing: | 29 μm |
| 3D Scanning Area (FOV):     | 3.94 in (100 mm) |
| 3D Scanning: | Principle Phase Shifting Optical Triangulation |
| Light Source:     | Blue LED |